New worldwide accolade recognizes forward-thinking organizations of the future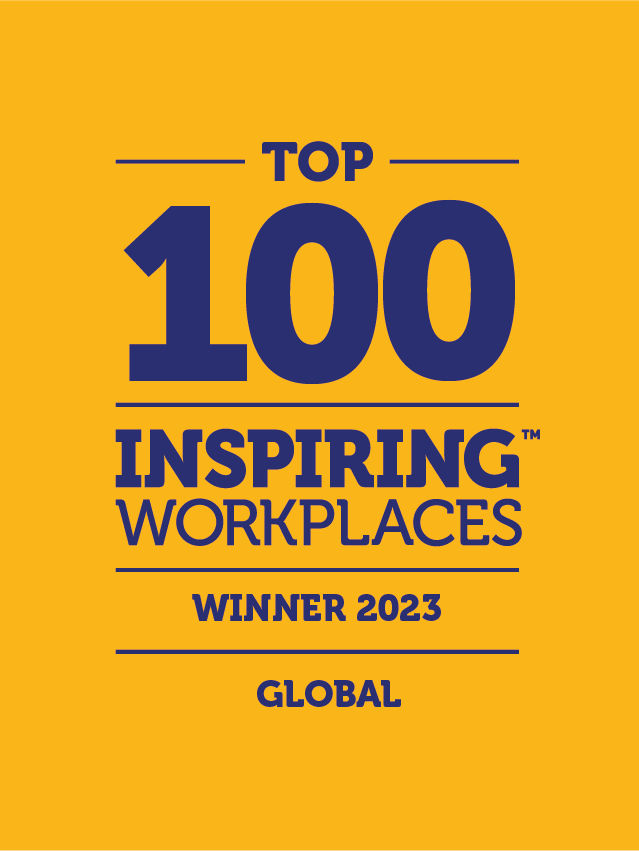 FORT WORTH, TX (October xx, 2023) – Valor, a Fort Worth-based specialty asset management company with expertise in providing mineral management and oil and gas outsourcing, is honored to be named a Global Top 100 Inspiring Workplaces™ 2023 winner. The inaugural Top 100 is inclusive of organizations across North America, EMEA, and Australasia who are pushing the boundaries of achievement when it comes to possessing the fundamental elements that create an inspiring workplace. Valor was also named to the North America Top 50 Inspiring Workplaces™ 2023 earlier this year.
"At Valor, we operate under the belief that a motivated and engaged team is at the core of any organization's success," said Joseph DeWoody, CEO of Valor. "This prestigious global recognition is a testament to the unwavering dedication of the entire team, as well as the remarkable guidance issued by our executive leadership. We are committed to continuing to foster an inspiring and inclusive work environment that empowers our employees to innovate and excel."
Inspiring Workplaces™ aims to shed light on the innovative and inspiring global organizations that foster positive change in the workplace, as well as provide access to education for employees who seek it. Companies around the world were judged according to their practices relative to culture and purpose, leadership, well-being, inclusion and diversity, communication, and employee experience – all on a global, not local scale. The Top 100 winners were chosen after being evaluated and scored by local experts and independent judges in each of the participating continental regions – North America, EMEA and Australasia. To place not only on the regional list, but the global list as well, is an impressive feat that speaks to each company's ability to pave the way for others and set a worldwide example of workplace excellence.
Since its inception, Valor has been wholly committed to the health and wellness of their employees – proudly prioritizing a generous set of work of benefits and perks that have expanded each year. As the organization continues its rapid and sustained growth – as noted by inclusion on the prestigious Inc. 5000 list in 2023, the team's leadership continues to invest in practices that strictly adhere to Valor's mission and core values. Valor's corporate culture is always top of mind, guiding all business decisions and strategies. This allows for a synergistic environment where the workforce is powered by people and engaged in the company's core values – always putting the client first, amplifying excellence, relentlessly innovating, and achieving exponential growth.
Founded in 2018, Valor has steadily grown to become one of the Southwest's leading mineral management companies, providing targeted services such as land management, oil and gas accounting, and lease negotiation and counsel. The foundation and cornerstone of Valor's mineral management services is mineral.tech®, a proprietary mineral management platform designed to optimize and track oil and gas assets. The company also provides oil and gas outsourcing services for operators and investors, partnering with companies to offer owner relations support, oil and gas accounting, regulatory compliance, and other back-office operations. As one of the premier oil and gas outsourcing companies in Texas, Valor is headquartered in Fort Worth and maintains a satellite office in Midland, Texas. 
About Valor:
Valor is a specialty asset management and professional services provider that serves mineral, and oil and gas owners. We place the client first, providing flexible solutions and leveraging our team of experts to maintain the security, clarity and optimization of privately owned assets. Valor is headquartered in Fort Worth and maintains a satellite office in Midland, Texas. Valor has been singled out for several prestigious awards, including the Inc. 5000 list, Fort Worth Inc.'s Best Companies to Work For (2022 and 2023), the Dallas Business Journal's "Best Places to Work," and Most Inspiring Workplaces™. Explore the benefits of partnering with Valor to manage mineral rights and outsource accounting and back office services by visiting www.onevalor.com.
# # #