We are honored to announce that Valor has earned the 2022 Best Place For Working Parents® designation in recognition of our commitment to supporting parents through our family-friendly policies and practices.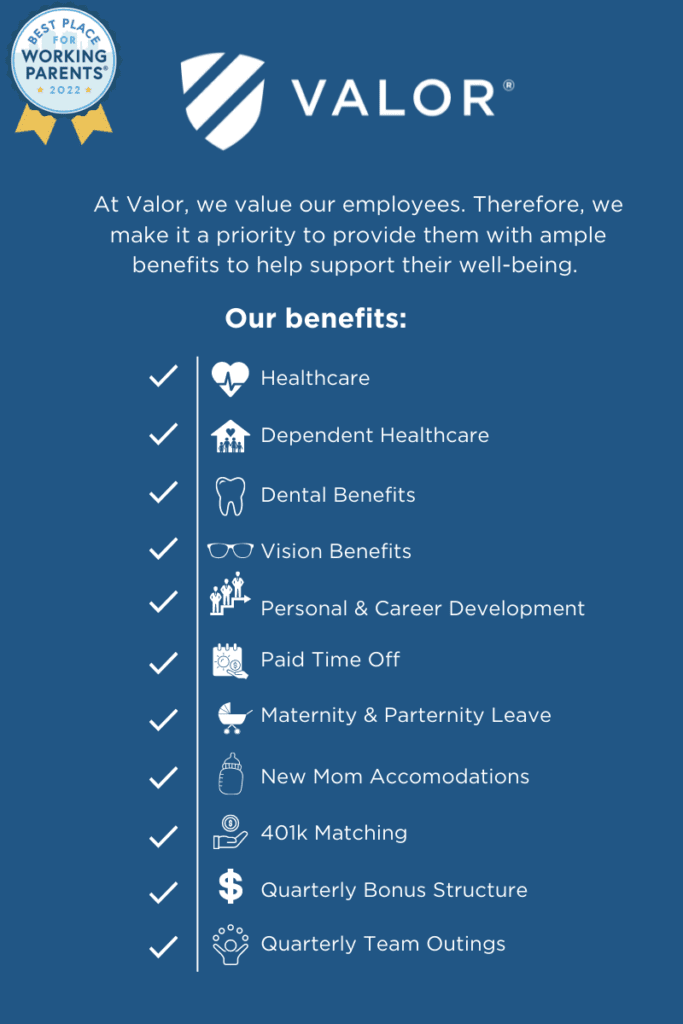 We recognize that life happens both inside and outside of the office, and as such, strive to provide a healthy work-life balance for all our working parents. Valor is a Best Place to Work for Working Parents and offers a number of benefits, including health insurance, vision and dental insurance, Marternity and Paternity Leave, employer-paid short-term disability insurance, employer-paid long-term disability insurance, employer-paid life insurance, 401k, Generous PTO, Health and Wellness programs, Entertainment Opportunities, and Career Development.
To learn more about our benefits, visit our careers webpage.