Valor's president of oil and gas recognized by S&P Global and Hart Energy for career achievements
FORT WORTH, Texas, Oct. 19, 2023 /PRNewswire/ — Valor, a Fort Worth-based specialty asset management company with expertise in providing mineral management and oil and gas outsourcing, is proud to share that Matt Autry, president of the company's oil and gas division, has been singled out for two prestigious energy related awards. Autry was recently selected to join the 2023 class of Hart Energy's 40 Under 40 executives – chosen for their commitment to advancing the future of the energy industry, as well as the interests of the companies they represent. In addition, Autry has been named a finalist in the "Rising Star" category of the 25th Anniversary edition of the Platts Global Energy Awards. The finalists in this award category were selected for their potential to advance the industry's interests as the next generation of oil and gas professionals.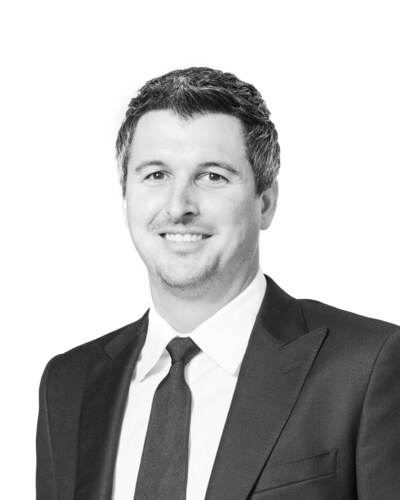 "To be recognized for these prestigious two awards among such a diverse group of industry disruptors is truly an honor for me to behold," stated Matt Autry, Valor's president of oil and gas. "This personal recognition is a credit to Valor's commitment to innovation and forward-thinking progress, which has created endless opportunities to develop practices that have a net positive impact in the asset management community. Thanks to Valor's effective mineral management and business solutions, I believe we're just getting started on what we can accomplish when it comes to specialty asset management."
About the Awards
Hart Energy's 40 Under 40 Awards, presented by Oil & Gas Investor Magazine, celebrate the achievements of 40 trailblazing honorees whose contributions to the energy industry are representative of tenacity, curiosity, and creativity. Each winner selected in the Class of 2023 is expected to lead the next generation of exemplary leaders.
The Platts Global Energy Awards, hosted by S&P Global Commodity Insights highlight the innovative contributions that tomorrow's leaders are contributing to the global energy sector. Finalists include companies and individuals from 33 different countries, singled out for their achievements in innovation and exemplary performance. Winners will be announced at a black-tie gala in New York City on Dec. 7.
About Matt Autry
With nearly two decades of oil and gas industry experience, ranging from work as a certified landman to mineral rights management, Matt Autry has established an admirable track record of success for Valor and its clients. He's been directly involved in the onboarding of over 100 new individual and institutional level clients. In addition, Autry guided his oil and gas accounting team in the recovery of millions of dollars in unclaimed funds in 2022 alone. In his leadership role, Autry is dedicated to promoting Valor's services for both new and existing clients and has been a driving force for business development, land management, and technological initiatives. For the past four years, Autry's ability to think through complex land title issues and present win-win solutions has been a huge net positive for Valor's clients.
About Valor
Founded in 2018, Valor has grown to become one of the Southwest's leading mineral management companies, providing services such as land management, oil and gas accounting, and lease negotiation and counsel. The cornerstone of Valor's mineral management services is mineral.tech®, a proprietary mineral management platform designed to optimize and track oil and gas assets. The company also provides oil and gas outsourcing services for operators and investors, partnering with companies to offer owner relations support, oil and gas accounting, regulatory compliance, and back-office operations. Valor is headquartered in Fort Worth and maintains a satellite office in Midland, Texas.